This is an old revision of the document!
---
Table of Contents
AOUT Module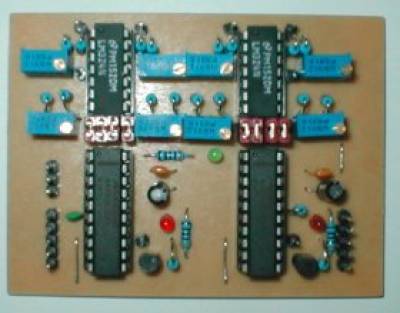 Introduction
AOUT modules generate Analog (Control) Voltages (and gate signals) *. It provides 8 control voltage (CV) outputs with 12 bit resolution and 2 gate outputs. It is used by various MIDIbox projects to control analog synthesizers and/or FX gear.

The MAX525 DACs feature better performance than the one used on the AOUT_NG. So for perfectionists wanting to drive analog VCOs with maximum tuning precision, the AOUT is the right choice. Bipolar operation is possible but needs some external parts. Althought, MAX525 is quite expensive and has limited availability.
Parts / Schematic